Editorial
Hanna Shelest, PhD
Co-Editor-in-chief
Director of Security Programs at the Foreign Policy Council "Ukrainian Prism" and Head of the Board of the NGO "Promotion of Intercultural Cooperation". Prior to this, she had served for more than 10 years as a Senior Researcher at the National Institute for Strategic Studies under the President of Ukraine, Odessa Branch. In 2014 Dr. Shelest served as a Visiting Research Fellow at the NATO Defense College in Rome. Previously she has experience in PR and lobbying for government and business, as well as teaching at Odessa National University.
Her main research interests are conflicts resolution, security, and cooperation, especially in the Wider Black Sea Region and the Middle East, foreign policy of Ukraine. She has more than 50 academic and more than 100 articles in media published worldwide. She is a regular presenter at international conferences and a commenter for the media.
Dr. Shelest is a Rotary Peace Fellow 2010, Black Sea Young Reformer 2011, John Smith Fellow 2012, Marshall Memorial Fellow 2015/2016. She was recognized as "40 under 40 Ukrainian Emerging Leader 2013" by the US-Ukraine Foundation
---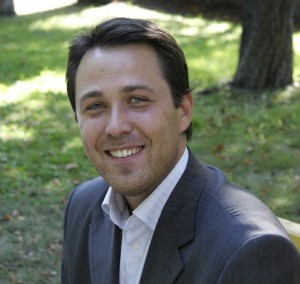 Mykola Kapitonenko, PhD
Co-Editor-in-chief
Associate Professor at the Institute of International Relations of Kyiv National Taras Shevchenko University. He's also a Director to the Center of International Studies, an NGO, specializing at regional security studies and foreign policy of Ukraine. He has also been invited as a visiting professor to the University of Iowa and was teaching at the Diplomatic Academy of the Ministry of Foreign Affairs of Ukraine. Currently, he also serves as an Advisor to the Member of Parliament. Dr. Kapitonenko's main research focus is on conflict studies and Ukrainian foreign policy. He's been managing a number of analytical projects, and he's an author of a textbook on international conflict studies, a monograph on power factor in international politics, and more than 60 articles on various foreign policy and security issues. He is regular presented as a commenter at the Ukrainian media. In 2012, he was awarded the National Prize of Ukraine in science.
---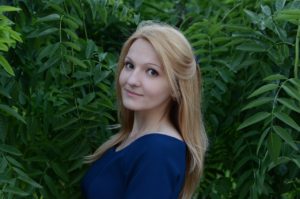 Anastasia Gerasimchuk
Assistant to Editor
Affiliated expert at the Foreign Policy Council "Ukrainian Prism". Areas of research interests include international conflict studies, U.S. foreign policy in the Middle East, Middle East security problems, including regional conflicts and religious tensions. Participated in different international conferences, including Odessa National University Model United Nations, NATO Young UA Security Forum, School of International Analytics.